A Fez Full Of Marmite
.
.
.
.
Mars Bar – Marmite.

Marmite – Mars Bar.
Dink.
Not Like That!
Dunk.
Like That!
Ahhh Ha Ha Ha!
There's Something
In My Marmite Jar!
Oh.. It's A Mars Bar…
.
.
.
.
That Which Is For Sale..
My first collection of poetry available to buy in either book form or to download as a pdf file. Please click the image to visit Lulu where it can be bought at a bargain price! Go and buy it today, and grab one for all your friends too while you're at it!
Pull up a chair and chat with me..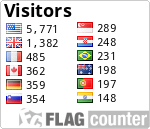 Curiosity Got The Better Of...
Blogroll
You Need This!