the messenger
no candles flickered
and wafts of incense
were not required
in the small bedroom
with makeshift table
and two padded chairs
she was soft spoken
when she greeted me
bidding me to sit
and asked me to pass
something personal
I gave her my ring
we had never met
but she knew the things
that are my essence
like only I know
from a single touch
and I was convinced
I shuffled the pack
she dealt them face up
explaining each card
there was much she told
that has since come true
the cards never lie
I rose with goodbye
ready on my lips
wait there's more she said
standing by the door
there is someone here
who knows and loves you
he says not to worry
you're doing just great
I was dumbfounded
unsure who spoke 'til
she held her wrist and
said you have his watch
she could not have known
such a random fact
that in my keeping
I proudly possess
the strapless wristwatch
of my granddad Frank
<<  >>
That Which Is For Sale..
My first collection of poetry available to buy in either book form or to download as a pdf file. Please click the image to visit Lulu where it can be bought at a bargain price! Go and buy it today, and grab one for all your friends too while you're at it!
Pull up a chair and chat with me..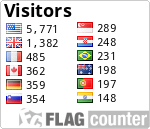 Curiosity Got The Better Of...
Blogroll
You Need This!